The ATO provides information on a large number of business related topics, issues, rules and regulations.  We hope this article will help quickly you keep up to date.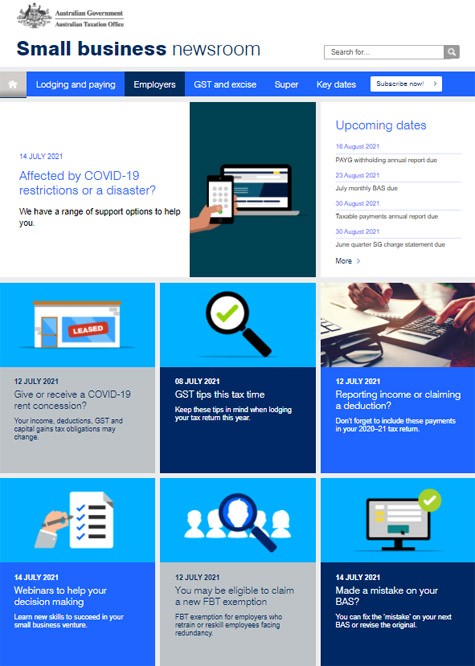 Visiting the ATO's website can be daunting but here is a page that links to information important to small businesses everywhere.
For example:
Upcoming dates
Afected by COVID-19
GST tips
Reporting income or claiming a deduction
Made a mistake on your BAS?
More ….
ATO