The Tax Office has released long-awaited partnership profit guidelines, three years after it first commenced a review of how professional firms engage in income splitting.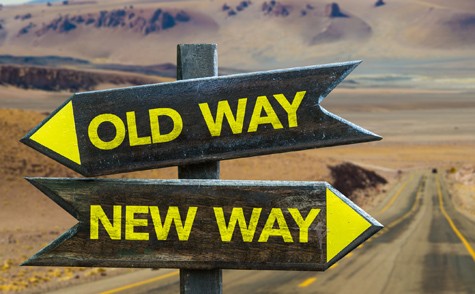 The ATO has released draft Practical Compliance Guideline 2021/D2, outlining how partners in law, accounting, engineering, architectural and medical firms should split profits.
The new guidelines, which are set to apply from 1 July this year, come three years after the ATO withdrew its "Assessing the Risk: Allocation of profits within professional firms guidelines" and "Everett Assignment" web material in late 2017.
According to the draft PCG, partners and firms must satisfy two gateways to prove that arrangements are commercially driven, and do not present any high-risk features, to be able to self-assess based on the ATO's risk assessment methodology made up of three risk zones, namely low risk, moderate risk and high risk.
Failure to satisfy a gateway or falling outside the green risk zone will see the commissioner more likely to give closer scrutiny to the arrangement, including a deeper consideration of whether anti-avoidance provisions apply.
The Institute of Public Accountants general manager of technical policy Tony Greco believes the draft guidelines will present an opportunity for partners to self-assess the risk levels of their arrangements.
"On the one hand, it's clear in that it's identifying what [arrangements] are in weighting," Mr Greco said. "People can sort of self-assess what level of interests their arrangement will attract from the ATO."
But the density of the guidelines themselves make them a double-edged sword, Mr Greco said, as following them could prove a heavily involved process. 
"The previous [guidelines were] nowhere near as granular," he said. "We just had to satisfy one of the guidelines in the previous allocation and document.
"Now you've got to go through gateway one and gateway two, and then self-assess risk. So, it's a much more involved process."
The new guidelines will not only require more work from taxpayers, but from the Tax Office, too, expects Mr Greco.
Part IVA of the guidelines offers clear risk assessment criteria, but will test whether people follow the guidelines, and leaves questions to be asked for those who find themselves in high-risk arrangements.
"It's good from an administration point of view, and puts to the test whether people are applying these guidelines appropriately at the end of the day," Mr Greco said.
"It poses some questions. If you self-assess and you're high-risk, what are you going to do about it?"
The draft guidance comes after a group of organisations — including the joint professional accounting bodies — criticised the ATO's ongoing consultation process on the guidelines which, Mr Greco said, left those it impacted in a "void".
"You had a lot of consultation happening behind the scenes between that consultation group and the ATO," Mr Greco said. 
"[But] I think what we've got to do now is sort of test them in the real world. And this is why it's in draft format. 
"It obviously has input from practitioners, but at the end of the day, it's the way they would like to identify risks and what falls within and outside of this compliance framework."
The guidelines and the way they're applied will be revisited for review in 2022.
View draft PCG 2021/D2 here. Consultation closes on 26 March.
 John Buckley 
03 March 2021 
accountantsdaily.com.au